Cost: $220 per person
Duration: 9:00 am – 6:00 pm
Days of tour:  Wed – Thurs
Included: Pick-up & Drop-off,  Professional Tour Guide, Mercedes Sprinter, All Admissions Fees, Three Vineyards, All Tasting Fees, Charcuterie Platter, & Water (Lunch not included)
Pick up schedule and locations:
Stop #1 – 8:30 am – Valley River Inn (meet in hotel lobby)
Stop #2 – 8:45 am – Hyatt Place Hotel/Oakway Center (meet at ground floor level doors)
Stop #3 – 9:00 am – 5th Street Public Market (meet at the rooster fountain in the center of the main level courtyard)
Loading…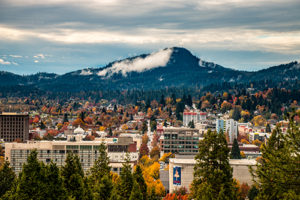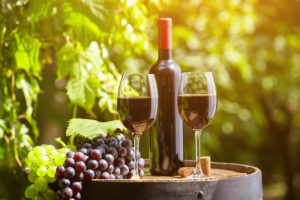 TOUR SUMMARY
Come join us as we tour some of Eugene's Historic Districts, Urban renewal projects, Vistas, Hayward Field and so much more! After lunch we start our wine tasting excursion through Oregon's legendary Pinot Noir country. The heart of these vineyards are located in the Willamette Valley on gentle hills that give way to expansive views of the vines and valley below. Join us on our Oregon Wine Tour and experience wine tasting at some of this area's best wineries and most unique tasting rooms.
ITINERARY:  EUGENE CITY SIGHTSEEING TOUR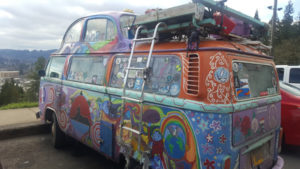 SKINNER'S BUTTE PARK & SUMMIT:
We start with a short drive to  Skinner's Butte Park & Summit. The history of Skinner's Butte and all of the Eugene area, goes back some 30 million years ago when a warm shallow sea receded from the area and became permanently above water. During the Miocene Epoch, intrusive lava pushed into the marine sediments and laid down many of our prominent features, like Skinner's Butte, which has withstood time. Today it is one of the best view points overlooking the city of Eugene and Cascade Mountains on a clear day and still functioning as Eugene's water reservoir.
WHITEAKER NEIGHBORHOOD: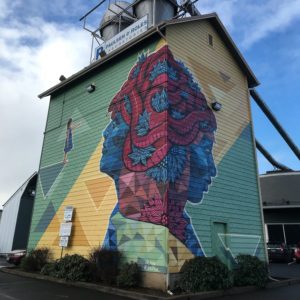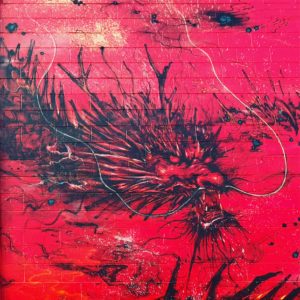 On the west end of Eugene, we will visit a neighborhood that has gone through an incredible transition from dilapidated houses and an anarchist hot spot to a new generation of artists and young entrepreneurs taking ownership in this renewed hot spot for shops, boutiques, galleries, restaurants, wine shops and breweries.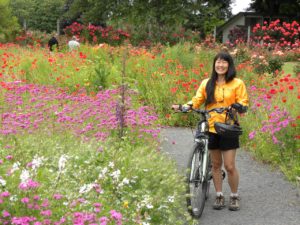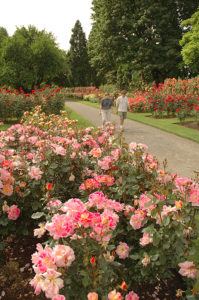 OWEN ROSE GARDEN (seasonal):
In 1951, George E. Owen, a former Eugene city councilor and lumberman, donated five acres with his house to the city. It was the first parcel in a series that now forms the section of riverfront park stretching from the Ferry Street Bridge to the Greenway bike bridge near Valley River Center. Shortly after Owen's donation of property, the Eugene Rose Society donated the original 750 rose bushes. This original collection has expanded into a panorama of more than 4,500 roses of over 400 varieties.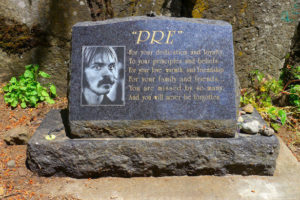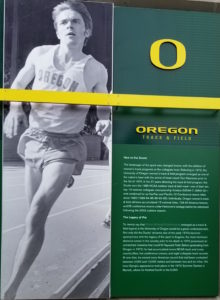 Pre's Rock: Athletes come from all over to pay respects to the cocky runner who at the time of his death held every American record from 2,000 to 10,000 meters. They leave medals, flowers, shirts, energy bars, and handwritten notes, and sometimes just quietly reflect at the stone that memorializes Steve Prefontaine, who was only 24 when he died. Moments spent at the slab have been referred to as the Church of Pre; it's a compulsory pilgrimage for runners all over the world.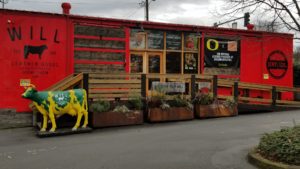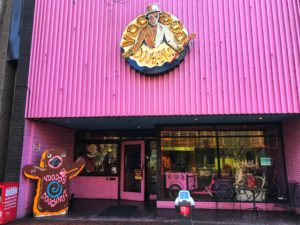 TRENDY DOWNTOWN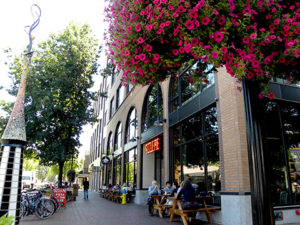 Drive through Eugene's original outdoor walking mall, converted to a car friendly and easy access street parking allowing new business to thrive and showcase beautiful storefronts, fun eateries and local popular hangout with street entertainment, culture and more. Not to mention Portland's favorite donut shop, Voodoo Donuts.
UNIVERSITY OF OREGON CAMPUS AND HAYWARD FIELD – TRACK TOWN USA: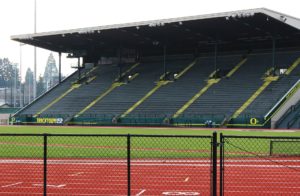 One of Oregon's oldest higher education universities (1876), U of O campus is just as beautiful as historic with Heritage trees, Historic buildings and now today, some of the newest modern  facilities and sport venues. Most renowned is the birthplace of Nike and the namesake, Track Town USA on Hayward Field. Track has been in the forefront since 1895 starting with a dirt track evolving into one of the most famous track and field facilities in the nation. It has been the site for three Olympic Trials and nine NCAA Championships, most recent in 2001. Hayward field has been awarded the site for 2019 World T&F Championships and 2021 IAAF World Championship competitions. You will visit Hayward Field which is currently under renovation in preparation for the Track & Field World Athletic Championships in 2021. We will also stop at the amazing 8 foot tall bronze statue of University of Oregon's mascot where you will be able to take awesome pictures to share with your friends and family!
CASCADES RAPTOR CENTER:
The Cascades Raptor Center has one of the largest collections of native raptor species in the Pacific Northwest. Visitors can view nearly 50 birds of prey in large outdoor aviaries. The Cascades Raptor Center's Wildlife Hospital provides high quality medical treatment and rehabilitation to over 250 sick, injured, and orphaned birds each year.
Lunch:
Own your Own… Your guide will drop you off at the 5th Street Public Market where you will have a selection of options to choose from.

WILLAMETTE WINE TASTING EXCURSION
After lunch we start our wine tasting excursion through Oregon's legendary Pinot Noir country. Eugene's close proximity to the S. Willamette wineries brings us to our first winery in less than 30 minutes. Will will visit 3 wineries on the tour and taste several varietals at each one with nibbles along the way for pairing pleasure. We chose your winery visit based on season and day of the week and each will have a unique and different experience, from boutique to Estates, to enhance your tour experience. Your Tour guide will educate you on the region from history to terroir to elevate your wine tasting experience.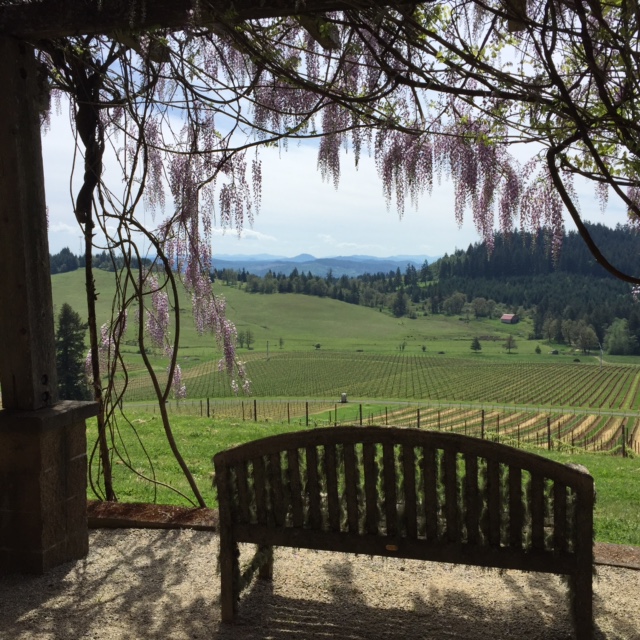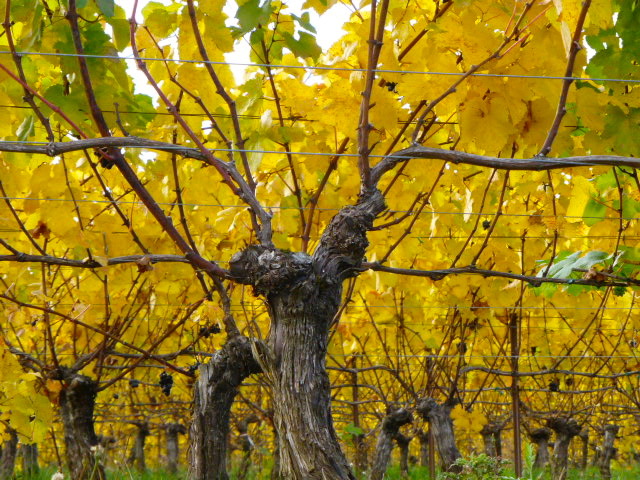 WINERIES : Sarver Winery – Valhalla Winery – Silvan Ridge – Sweet Cheek,
Iris Vineyards – LaVelle Vineyard – Pfeiffer Winery – King Estate – High Pass Winery Walnut Ridge – Brigadoon Vineyards – Chateau Lorane and more…….
TIPS – Want to take purchased wine home? No problem ~ most wineries can ship to most states for a minimal fee. Your state not one of them? Again, no problem ~ purchase a shipping box from one of the wineries and build your collection from 6-12 bottles and airlines will take this as a piece of checked luggage at an extra bag fee.
---
Terms and Conditions
I. Other Entities: America's Hub World Tours (AHWT) will not be held responsible for cancellations, changes to services/fees/price, conduct, of quality of goods and services for entities that operate under any name other than AHWT including, but not limited to: vendors, tour operators, vineyards and wineries, event staff, hotels, transportation companies, restaurants and entertainers.
II. Weather – Unless otherwise noted and specified all services are planned to operate regardless of weather. In the event of an "Act of God" and weather presents a safety issue AHWT will offer other tours to consider. There will be no reimbursements, full or partial, for inclement weather experienced during any service provided. It is the responsibility of the guests to be prepared for predicted weather and dress accordingly.
III. Conduct –AHWT assumes no responsibility for conduct of individuals other than its guides/employees/officers.
Indemnify: Except as otherwise prohibited by law each party shall indemnify and hold the other party harmless from all claims, actions, suits, losses, and expenses of any nature for its employees or subcontractors, breach of their agreement, negligence or intentional misconduct.
Insurance: America's Hub World Tours (AHWT), will ensure all tour operators, and bus companies provide insurance coverage for all vehicles utilized while providing services.
Cancellation Policy: If you cancel at least 7 day(s) in advance of the scheduled departure, there is no cancellation fee.
If you cancel between 3 and 6 day(s) in advance of the scheduled departure, there is a 50 percent cancellation fee.
If you cancel within 2 day(s) of the scheduled departure, there is a 100 percent cancellation fee.
No smoking in Vehicles; No alcohol drinking in vehicles! Not responsible for articles left in vehicles! There will be a $200 minimum damage/cleaning charge resulting from customer misuse. All passengers are responsible and liable for their own actions while in this vehicle; neither the driver nor the company is responsible or liable for any injury or damage caused by or as a result of any customer actions. We are not in control of the traffic and therefore take no responsibility for time issues due to traffic.
The state of Oregon requires all parents with children requiring car seats to use them. Child passengers must be restrained in approved child safety seats until they weigh forty pounds or reach the upper weight limit for the car seat in use. Infants must ride rear-facing until they reach both one year of age AND twenty pounds. We do not supply car seats; if you did not bring one the hotel can recommend rental locations. Some will deliver to hotels.
Portland Step on Guide Service, and other local partners in collaboration with America's Hub World Tours are offering to bring you the best and most complete tour experience available.