Cost: $85.00 per person
Duration: 1:30 pm to 6:00 pm
Departures: Custom dates for groups (Only available for groups of 6 or more)
Includes: Transportation, Professional Tour Guide
Pick up schedule and locations:
Stop #1 – 1:00 pm – Valley River Inn (meet in hotel lobby)
Stop #2 – 1:15 pm – Hyatt Place Hotel Eugene/Oakway Center (meet at ground floor level doors)
Stop #3 – 1:30 pm – 5th Street Public Market (meet at the rooster fountain in the center of the main level courtyard)
If you need transportation to or from the Eugene Airport visit https://hubairportshuttle.com/
We have hotel rooms available in Eugene during the World Athletics Championships Oregon21 which will be held in Eugene from August 6-15, 2021.  If you are interested a reserving a room for yourself or a group please contact us at 1-800-637-3110.  You can also email info@hubworldtravel.com.
Loading…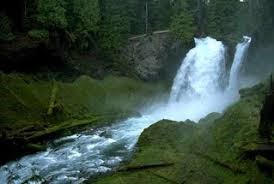 Spend the afternoon hiking through the forest surrounding Eugene. With an abundance of drainages and geographic variety ranging from lowland flats and undulating foothills to steep draws and high ridges, Eugene, OR is a hiker's trove. There aren't many Oregon communities that offer such a diversity of trails that are also so easy to access, and the mild climate means there is always a good trail option. We will hike along rivers and see waterfalls on this relaxing afternoon tour.
________________________________________________________________________________________________
Terms and Conditions
I. Other Entities: America's Hub World Tours (AHWT) will not be held responsible for cancellations, changes to services/fees/price, conduct, of quality of goods and services for entities that operate under any name other than AHWT including, but not limited to: vendors, tour operators, vineyards and wineries, event staff, hotels, transportation companies, restaurants and entertainers.
II. Weather – Unless otherwise noted and specified all services are planned to operate regardless of weather. In the event of an "Act of God" and weather presents a safety issue AHWT will offer other tours to consider. There will be no reimbursements, full or partial, for inclement weather experienced during any service provided. It is the responsibility of the guests to be prepared for predicted weather and dress accordingly.
III. Conduct –AHWT assumes no responsibility for conduct of individuals other than its guides/employees/officers.
Indemnify: Except as otherwise prohibited by law each party shall indemnify and hold the other party harmless from all claims, actions, suits, losses, and expenses of any nature for its employees or subcontractors, breach of their agreement, negligence or intentional misconduct.
Insurance: America's Hub World Tours (AHWT), will ensure all tour operators, and bus companies provide insurance coverage for all vehicles utilized while providing services.
Cancellation Policy: If you cancel at least 7 day(s) in advance of the scheduled departure, there is no cancellation fee.
If you cancel between 3 and 6 day(s) in advance of the scheduled departure, there is a 50 percent cancellation fee.
If you cancel within 2 day(s) of the scheduled departure, non refundable.
The state of Oregon requires all parents with children requiring car seats to use them. Child passengers must be restrained in approved child safety seats until they weigh forty pounds or reach the upper weight limit for the car seat in use. Infants must ride rear-facing until they reach both one year of age AND twenty pounds. We do not supply car seats; if you did not bring one the hotel can recommend rental locations. Some will deliver to hotels.
Oregon Tour Experts, and other local partners in collaboration with America's Hub World Tours are offering to bring you the best and most complete tour experience available.