Duration: 8:30 am – 5:30 pm
Departure: Wednesday, Friday
Includes: Professional Tour Guide, Mercedes Sprinter Van, Admission, & Water
Pick up locations and schedule:
Stop #1 – 8:00 am – Valley River Inn (meet in hotel lobby)
Stop #2 – 8:15 am – Hyatt Place Eugene/Oakway Center (meet at ground floor main entrance doors)
Stop #3 – 8:30 am – 5th Street Public Market (meet at rooster fountain in center of main level courtyard)
Private Tour Pricing:
1: $1500.00 per person
2: $750.00 per person
3: $500.00 per person
4: $375.00 per person
5: $300.00 per person
6+: $250.00 per person
Loading…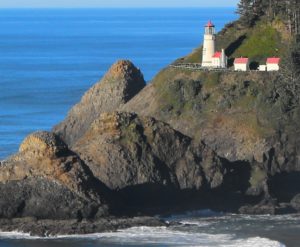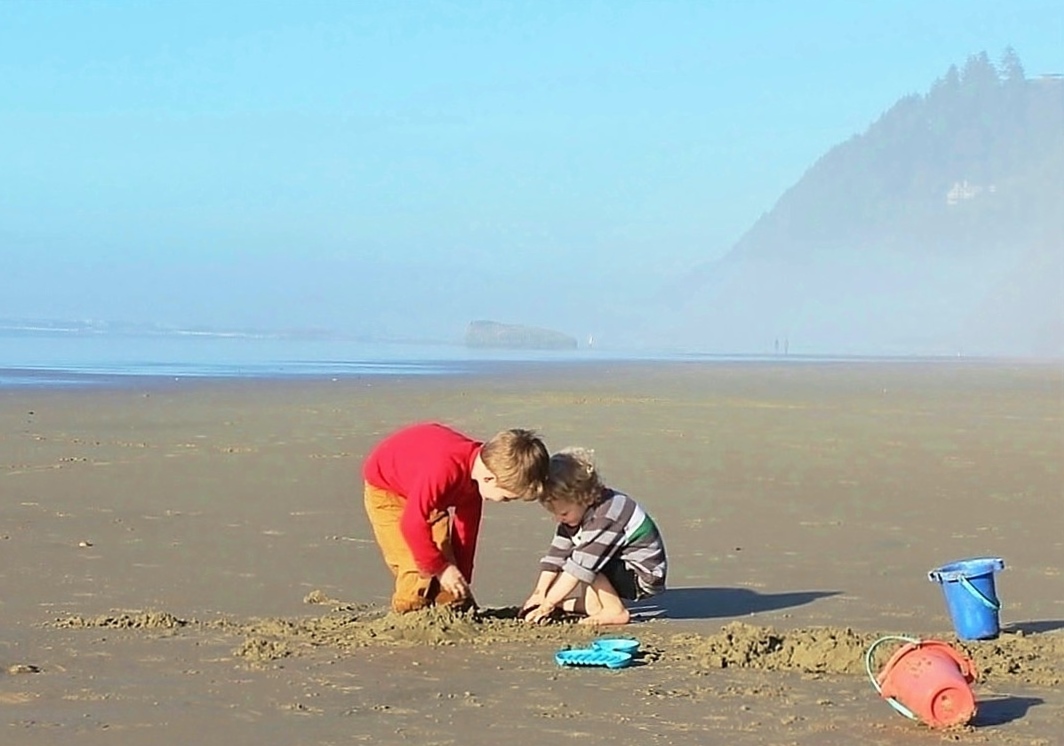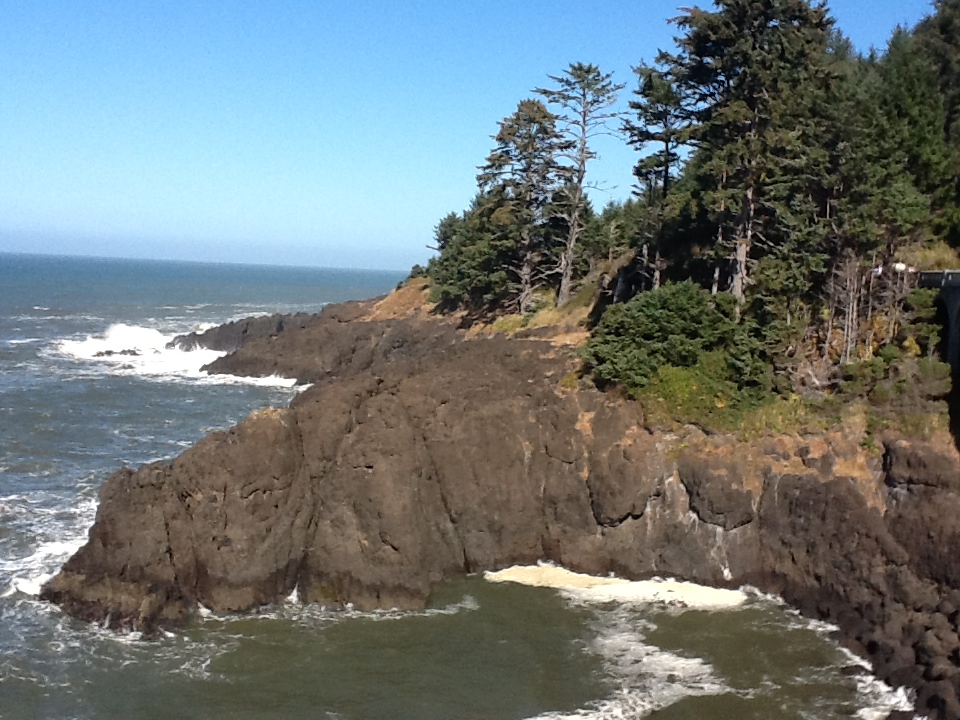 TOUR DESCRIPTION
A visit to the Central Oregon Coast is one of the most scenic and dramatic stretches of coastal highway 101. Blessed with sandy beaches, massive headlands, picturesque lighthouses and charming coastal villages, you will experience it all with numerous stops to take it all in!
ITINERARY:
VIEWING OF FERN RIDGE RESERVOIR
Heading west out of Eugene we pass by Fern Ridge Lake, one of the largest Wildlife Refuges in the area known for its birding and recreation. Birding around Veneta is extremely rewarding with its many accessible wildlife areas and parks. Spot Osprey, Bald Eagles, Herons and Belted Kingfishers. The lake is known for hiking the shoreline trails, renting a stand up paddle-board or kayak and paddle the reservoir and marshy creeks.
SEA LION CAVES
Sea Lion Caves is a privately owned wildlife preserve and bird sanctuary (since 1932) centrally located just 11 miles north of Florence on the beautiful and rugged Oregon Coast. Sea Lion Caves is proud to be part of the Oregon/Cape Perpetua Marine Reserve helping to protect the local marine animals and marine environment. Sea Lion Caves is America's largest sea cave and the year-round home of the Steller sea lion, but sea lions are not always in the Cave. They are wild animals and we are not a zoo so these protected animals come and go as they please, as is their nature. This attraction is not wheelchair accessible. In order to make the trip, you must go down as well as come back up 37 steps in the building to reach the outside trails. There are about 400 yards of uphill and downhill walking at a grade that ranges from 10% to 20%. You then reach the elevator that takes you down to the cave. There are also 63 steps in the cave in order to access the lighthouse viewpoint.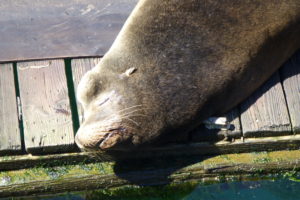 HECETA HEAD LIGHTHOUSE STATE SCENIC VIEWPOINT
Pronounced "Ha – SEE – Ta" by most, everyone agrees Heceta Head is one of the most beautiful lighthouses in the world. The Heceta Head Lighthouse and Light Keeper's home are circa 1894. Both are listed on the National Register of Historic Places.
The lighthouse is a working lighthouse. From a height of 205 feet above the ocean, its "first order" Fresnel lens, casts it's beams some 21 miles out to sea. It is the brightest light on the Oregon coast. It is said to be the most photographed lighthouse in the United States.
You will have the option to walk the short 1/2 mile trail (150 feet gain) up to the lighthouse, walk on the beach, walk under the Historic McCullough Cape Creek Bridge, or just sit and listen to the rhythmic waves and take in the sea mist of the Pacific Ocean.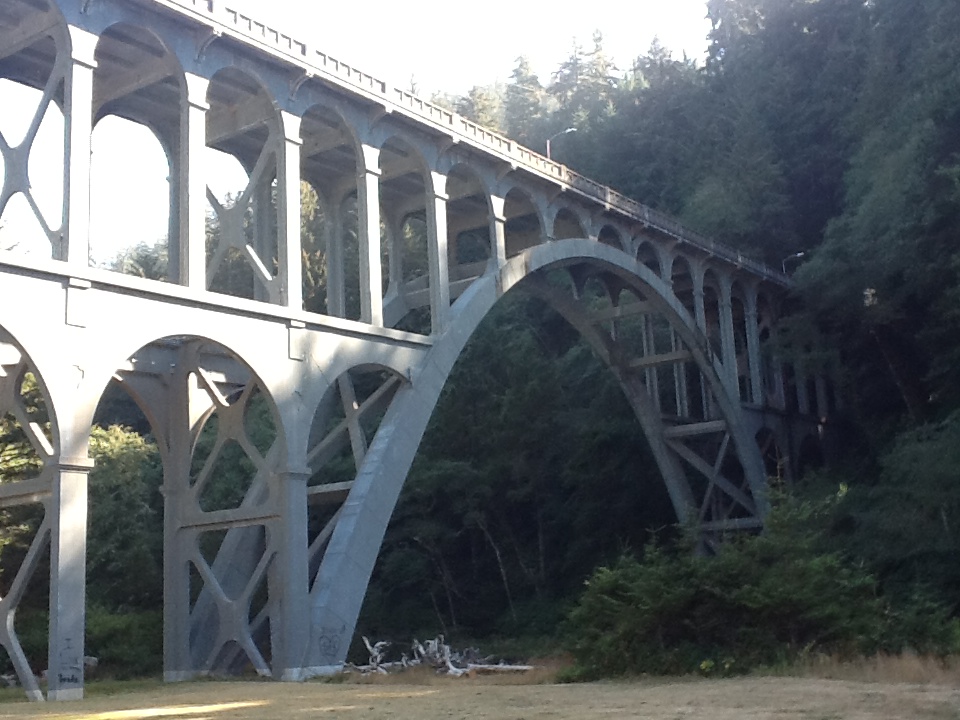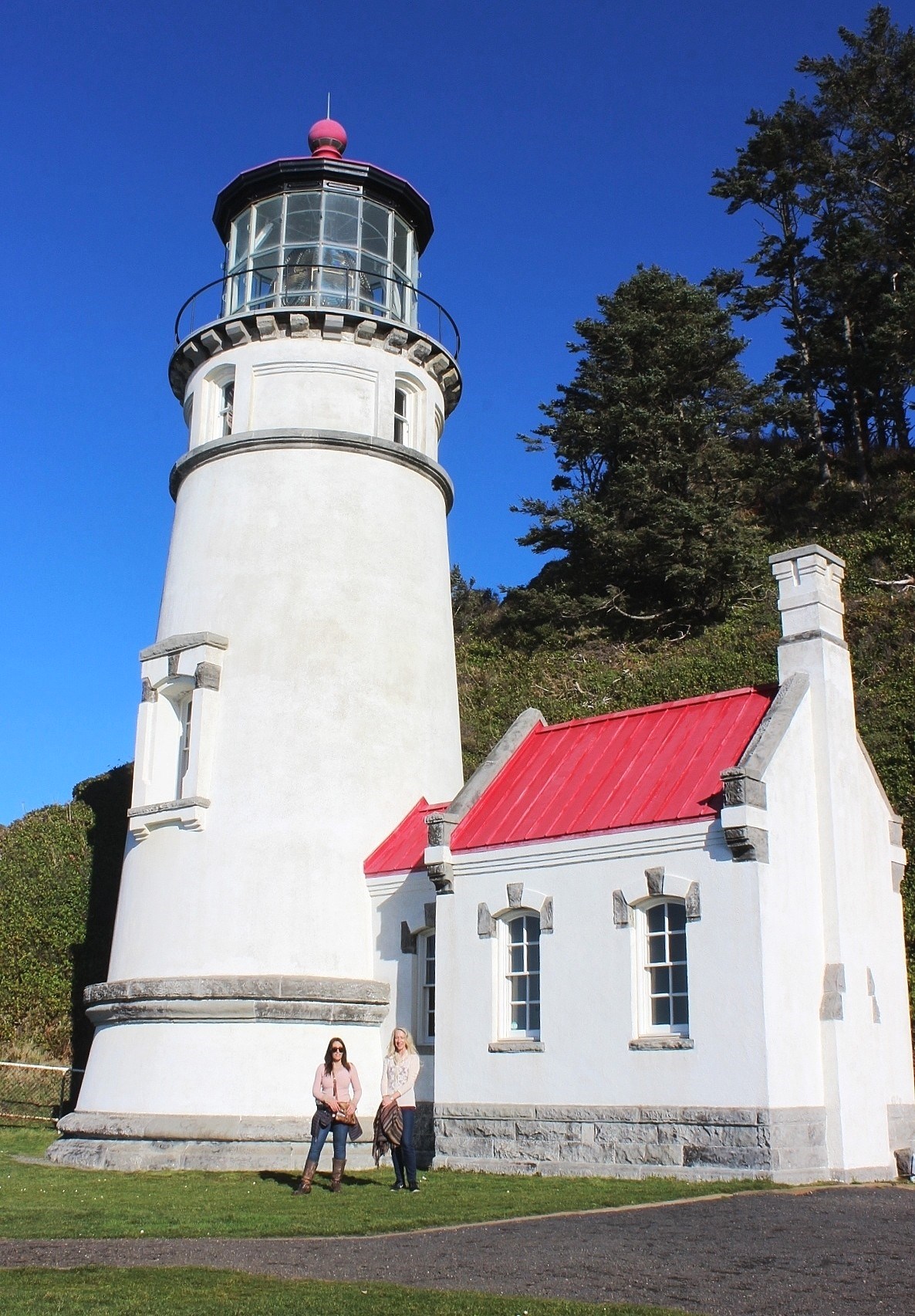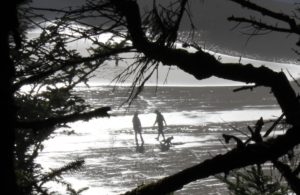 TOWN OF YACHATS
Yachats is a small coastal village (pronounced YAH-hots). The name is derived from the Chinook Indian word, Yahuts, meaning "dark waters at the foot of the mountain." The result is a rough and rugged shore where waves crash and spray unpredictably, crafting odd formations like nearby Cooks Chasm, Thor's Well and Devil's Churn. Tide-pooling is one of Yachats best pastimes in this small community.
In Yachats you will have several dining options to enjoy lunch along with galleries, boutiques and coffee shops or maybe even a little ice cream is in order! If seafood is what you came for, it does not get any fresher from several local restaurants purchasing from local fishermen taking pride in the catch of the day.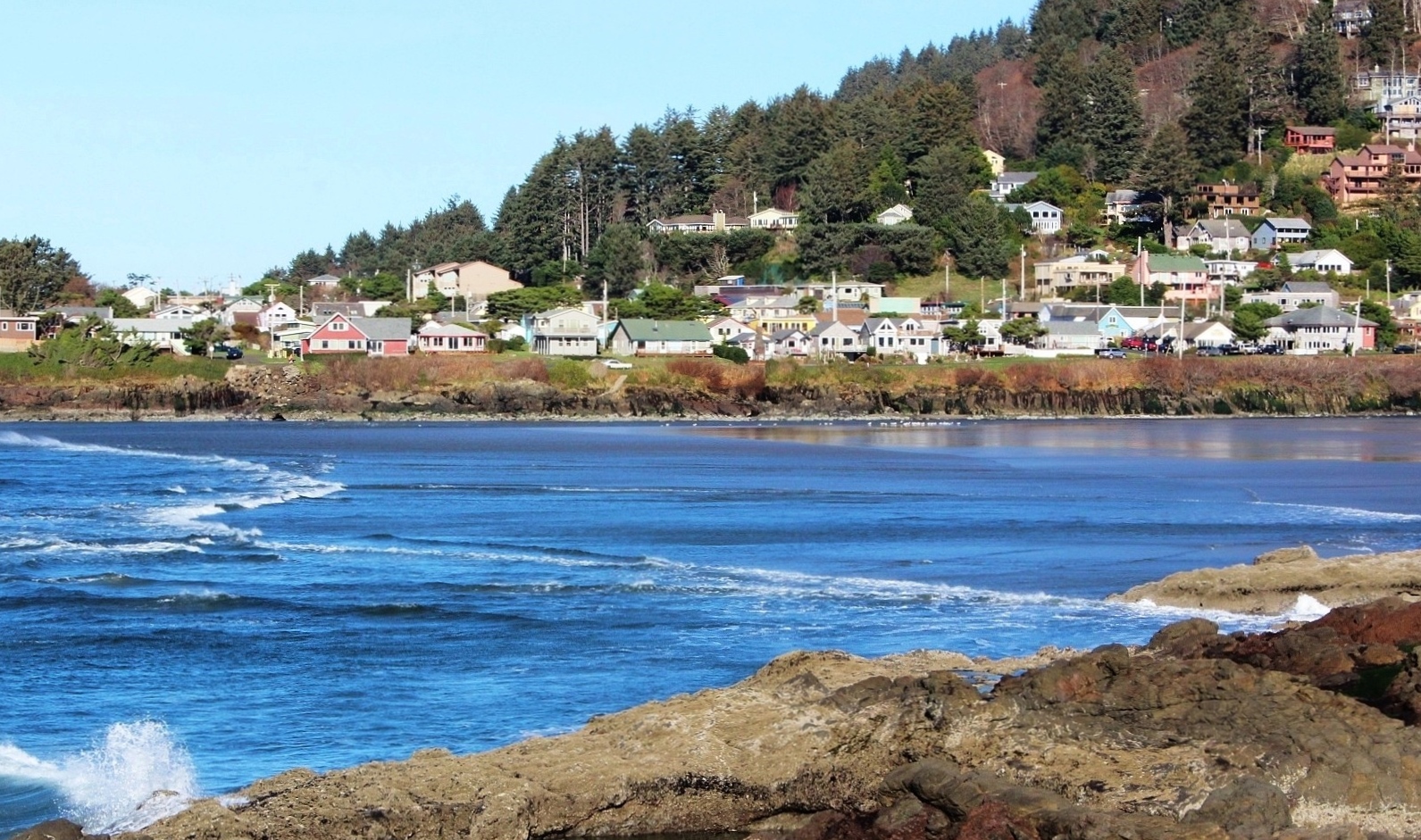 SOUTHBOUND SCENIC STOPS
With Yachats being our turn around point, you will now be even more impressed with the vistas as we make our way South to Florence. There will be several stopping opportunities for pictures, short walks, beaches and dramatic geologic formations that may include (all weather permitting):
DEVILS CHURN
CAPE PERPETUA
COOKS CHASM
THORS WELL
BOB CREEK or OCEAN BEACH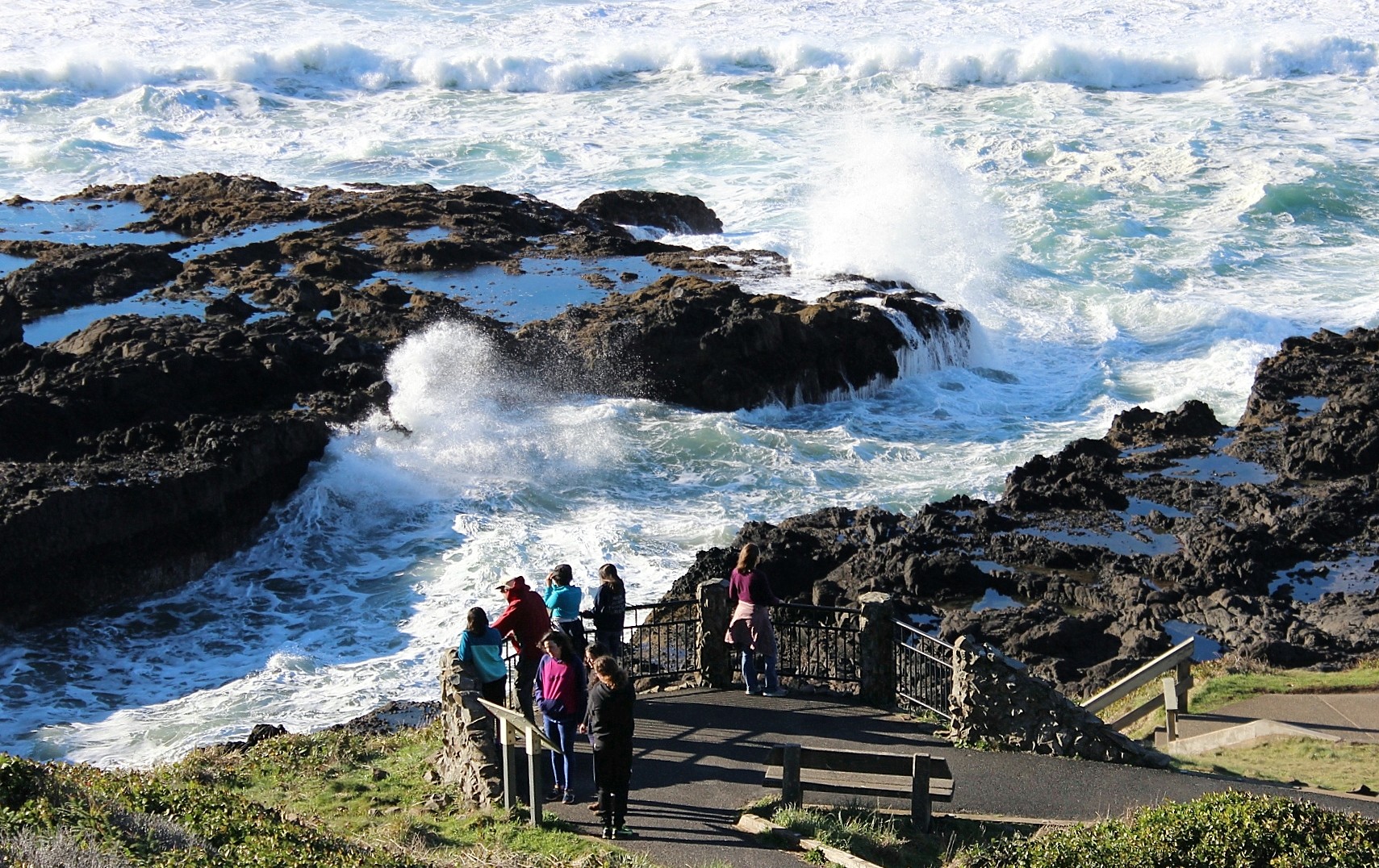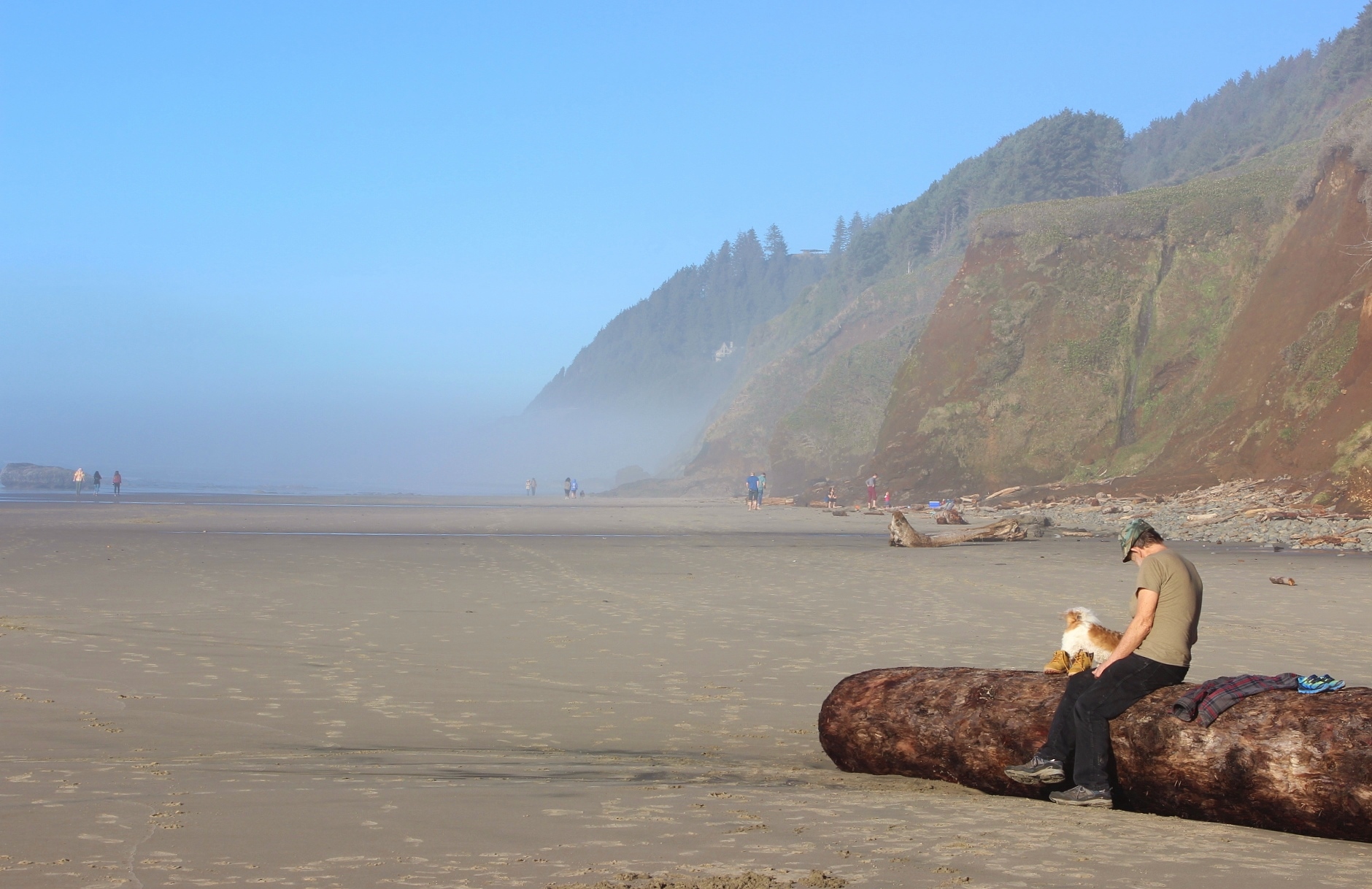 TOWN OF FLORENCE
We will visit the Historic Old Town district of this inland coastal village originally built on docks lining the Siuslaw river banks. With Florence's long time logging and fishing history, it was positioned perfectly between the coastal forest range and the Pacific ocean, taking advantage of the easy river access.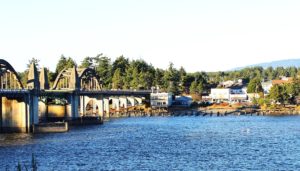 Florence and the Siuslaw river is the Northern border of the Oregon Dunes National Recreation Area spanning 40 miles (60 km) south along the Pacific with dunes as high as 500 feet (150 m). The Oregon Dunes are a unique area of windswept sand that is the result of millions of years of wind and rain erosion on the Oregon Coast. These are the largest expanse of coastal sand dunes in North America. The dunes provide numerous recreational opportunities including off-road vehicle use, hiking, photography, fishing, canoeing, horseback riding, and camping.
Return to Eugene
___________________________________________
Customized and Private Tours: All tours can be customized and/or made private. Please contact us for details and pricing.
Tour Price Includes: Pick up & Drop off, Transportation and Tour guide. All applicable fees, unless otherwise stated.
Not Included in Price: Gratuity and lunch. You will have an opportunity to purchase lunch and/or snack.
Requirements: Tours require minimum 4 people required for tour to operate. Please contact us for current status of tour.
Payment: On-line reservations can be made or via phone using a credit or debit card. Payment will be processed immediately to secure your reservation. Payment on day of pick up will not guarantee your reservation. Cash payments are accepted at time of tour.
Cancellation Policy: If you cancel at least 7 day(s) in advance of the scheduled departure, there is no cancellation fee. If you cancel between 3 and 6 day(s) in advance of the scheduled departure, there is a 50 percent cancellation fee. If you cancel within 2 day(s) of the scheduled departure, there is a 100 percent cancellation fee.
Reservations: All reservations are final at time of booking. We recommend two weeks in advance for reservations especially during our high volume seasons. Walk-ins please call to confirm departure and availability.
Terms and Conditions
I. Other Entities: America's Hub World Tours (AHWT) will not be held responsible for cancelations, changes to services/fees/price, conduct, of quality of goods and services for entities that operate under any name other than AHWT including, but not limited to: vendors, tour operators, vineyards and wineries, event staff, hotels, transportation companies, restaurants and entertainers.
II. Weather – Unless otherwise noted and specified all services are planned to operate regardless of weather. In the event of an "Act of God" and weather presents a safety issue AHWT will offer other tours to consider. There will be no reimbursements, full or partial, for inclement weather experienced during any service provided. It is the responsibility of the guests to be prepared for predicted weather and dress accordingly.
III. Conduct –AHWT assumes no responsibility for conduct of individuals other than its guides/employees/officers.
Indemnify: Except as otherwise prohibited by law each party shall indemnify and hold the other party harmless from all claims, actions, suits, losses, and expenses of any nature for its employees or subcontractors, breach of their agreement, negligence or intentional misconduct.
Insurance: America's Hub World Tours (AHWT), will ensure all tour operators, and bus companies provide insurance coverage for all vehicles utilized while providing services.
Cancellation Policy: If you cancel at least 7 day(s) in advance of the scheduled departure, there is no cancellation fee.
If you cancel between 3 and 6 day(s) in advance of the scheduled departure, there is a 50 percent cancellation fee.
If you cancel within 2 day(s) of the scheduled departure, there is a 100 percent cancellation fee.
No smoking in Vehicles; No alcohol drinking in vehicles! Not responsible for articles left in vehicles! There will be a $200 minimum damage/cleaning charge resulting from customer misuse. All passengers are responsible and liable for their own actions while in this vehicle; neither the driver nor the company is responsible or liable for any injury or damage caused by or as a result of any customer actions. We are not in control of the traffic and therefore take no responsibility for time issues due to traffic.
The state of Oregon requires all parents with children requiring car seats to use them. Child passengers must be restrained in approved child safety seats until they weigh forty pounds or reach the upper weight limit for the car seat in use. Infants must ride rear-facing until they reach both one year of age AND twenty pounds. We do not supply car seats; if you did not bring one the hotel can recommend rental locations. Some will deliver to hotels.
Portland Step on Guide Service, and other local partners in collaboration with America's Hub World Tours are offering to bring you the best and most complete tour experience available.
For more information regarding the many other tours we offer please visit us at: